Hear from our team members
After all, we couldn't say it better ourselves.
Gary
General Manager

"With BJ's for 16 years, promoting from server to Manager! I love working for BJ's because it's given me the opportunity to grow, to love, and to evolve into the best version of myself."
Edgar
Director Kitchen Operations

"Went from entry level Kitchen Manager to Director of Kitchen Operations! I love the culture, the relationships, the career path, and continuous innovation that our company has!"
April
Director of Operations

"Started as a manager and have grown my career to Director of Operations. I have loved working for BJ's since day 1 from the people, the development, the opportunity and the challenge."
Stacy
Assistant General Manager

"With BJ's for over 10 years now! From host to management, BJ's has always been my home away from home, extremely supportive, encouraging, and an advocate for my development."
BE AN IMPACT PLAYER
---
LEADERSHIP TRAINING
We encourage all of our team members to develop and grow in their own way. Which is why we provide training and development opportunities designed to help you advance in your career. Our dedication to excellence, outstanding performance and consistency is proven by how we promote from within.
Our development programs are designed to expose our managers to various areas of our business and provide mentors to personalize your learning experience.
LEAD THE WAY
We promote from within and create room for growth, but most importantly, we look for people who want success. Success for themselves, success for their teammates, and success for the company. Challenge yourself, pursue growth, and live up to your full potential.
SUCCESS STARTS WITH YOU
Whether you're new to the restaurant industry or an old pro, we look for superstars who live to create amazing guest experiences. Whether dishing up crowd-pleasers in the back or tending to guests up front, we seek positive, friendly, service-oriented individuals who want to grow while enjoying all the rewards that go with it. Sound like your kind of team? Take the next step!
HAVE NO LIMIT
Our innovation and nimbleness keep us ahead of the curve, so your growth opportunities are limitless. Dining and kitchen managers may advance to these roles.
Sr. Dining Manager and Sr. Kitchen Manager
Build and advance your team's capability to create the BJ's experience, drive results, and ensure operational excellence.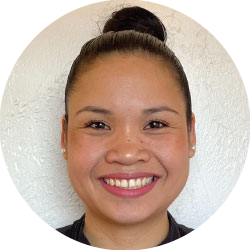 Asst. General Manager and Asst. Executive Kitchen Manager
Build your team's capability to elevate the BJ's experience and achieve operational excellence.
General Manager and Executive Kitchen Manager
Be a coach and change leader who inspires teams, drives results, and solves problems.
Managing Director and Executive Kitchen Market Manager
Manage teams to lead top performers, deliver superior results, and ensure operational excellence.
Director of Operations
Direct multiple teams, coach leaders, build sales, and minimize risks.
Area Vice President
Ensure Gold Standard by developing leaders and making results-driven decisions.
PROFESSIONAL DEVELOPMENT PROGRAMS
At BJ's, we invest in your growth and development by offering numerous opportunities to engage with team members and leaders. Network and immerse yourself in focused learning and networking at various conferences and career development events throughout the year.
LEADERSHIP CONFERENCES
Through our leadership conferences, you will have an opportunity to engage and immerse yourself in focused learning through events such as: our Gold Standard Career Development Conference, Leadership Development Conference, and Gold Standard General Managers' Conference. At our Top Performers Club, we recognize managers who perform at the Gold Standard Level of Operational Excellence. CEO Council, our General Managers and Executive Kitchen Managers meet with our senior leadership team to share ideas that help keep our restaurants executing at the Gold Standard level.
LP.SKU-11-2.ICON-NAME_1
LP.SKU-11-2.ICON-NAME_2
LP.SKU-11-2.ICON-NAME_3
LP.SKU-11-2.ICON-NAME_4
LP.SKU-11-2.ICON-NAME_5
LP.SKU-11-2.ICON-NAME_6
LP.SKU-11-2.ICON-NAME_7
WE ARE COMMITTED TO SOMETHING BIGGER​
100%
Directors of Operations are promoted from
within
400+
Hired into manager positions annually
100%
General Managers and Executive Kitchen Managers are shareholders
500+
Managers developed through our career advancement conferences
annually
200+
Top Performers go on our TPC trips
BENEFITS THAT MATTER… LIVE YOUR BEST LIFE​
We care about our team members and offer benefits that help to enhance their well-being, today and into the future. The benefits we offer reflect our appreciation for our team members, their families, and their livelihood.
FLEXIBILITY
Schedules that accommodate school, life and family
Continued
Growth
Ongoing learning to reach your full potential
Great
Culture
Where teammates and guests are treated like family
Health and
Wellness
Financial and health benefits for overall welfare
Dailypay
Get your earnings daily (for certain positions)
Extra Perks
Enjoy discounts on dining, entertainment and more!